Wednesday, April 13, 2011
This Stir Fried Chicken was just a little sweet and a little spicy, but not enough to be called sweet and spicy. Jeff (my husband) said if he had some sweet and sour sauce, it would have made the vegetables go down easier! Anybody have a recipe for that red sauce you get at the Chinese restaurant? I know he liked it though because he got a second helping!

This is a really simple recipe and again, very economical. I keep oil, rice, soy sauce, honey, minced garlic, cornstarch and frozen stir fry vegetables on hand. I buy chicken breasts in bulk and put two or three pieces in freezer bags to pull out and use as needed. The only thing I had to buy that I don't normally buy was a can of pineapples.

2 large boneless, skinless Chicken Breasts
2 tablespoons Canola Oil
1 teaspoon Minced Garlic
2 tablespoons Honey
2 tablespoons Soy Sauce
1 8 oz. can Crushed Pineapples
1/2 cup Water
2 teaspoons Cornstarch
1/4 teaspoon crushed Red Pepper Flakes
1 bag Stir Fry Mixed Vegetables
Cooked Rice

The chicken is easier to cut up when it's still partially frozen. I know people say you shouldn't thaw it on your counter, but I pulled it out of the freezer about 3 o'clock this afternoon and cut it up at 5 o'clock when I started supper. I didn't unseal the bag until I was ready to use it....just saying. I don't want anybody flipping out because I thawed chicken on my kitchen counter!


Cut the chicken into thin slices and then into small strips.
Put the canola oil in the skillet. If you don't have canola, vegetable oil is fine. I usually buy canola if it's on sale and vegetable if it's not. Add the minced garlic and turned the burner on medium-high.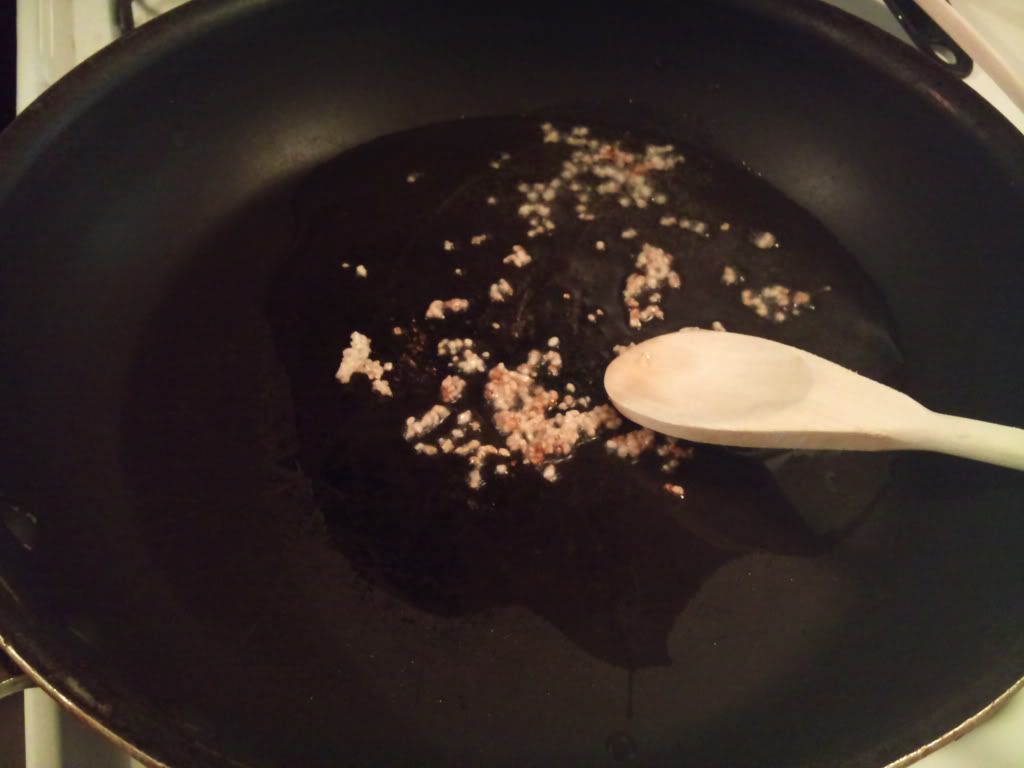 When the garlic starts popping the oil is hot, so add the chicken.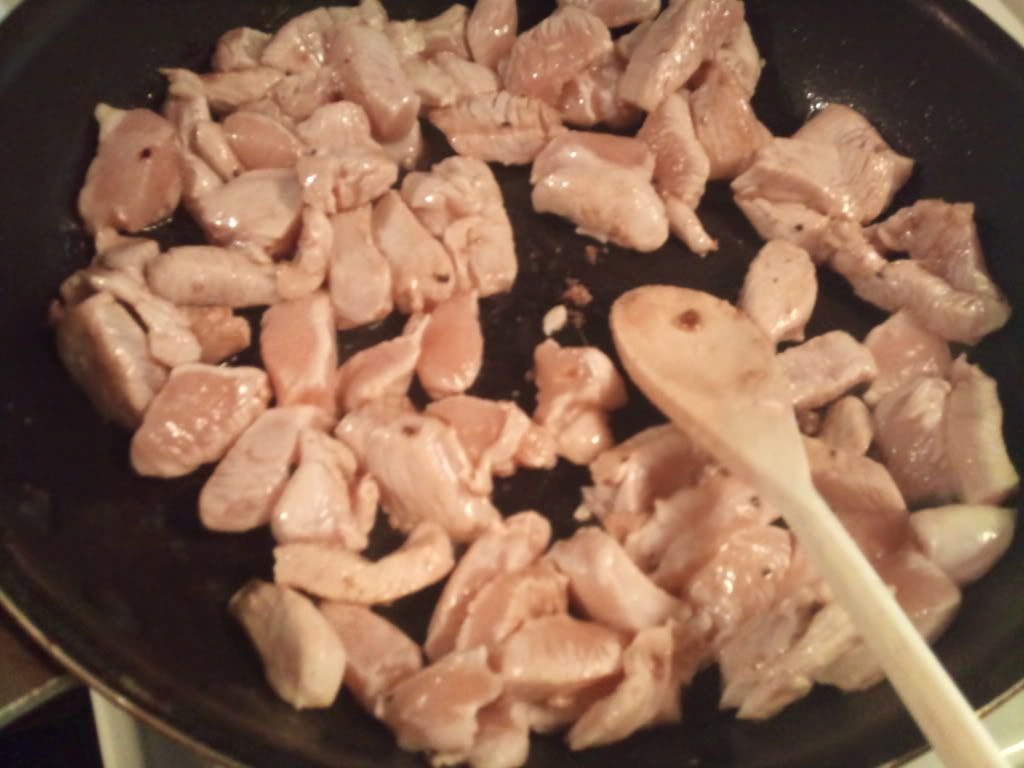 The chicken will cook fast. You don't have to stir it fast, but stir for a few seconds, let it sit for a few seconds and stir some turning over the pieces as you stir. It will only take about 3 to 5 minutes for the chicken to cook all the way through. You can check it by cutting one of the thicker pieces in half and making sure the middle is not pink and the juices are clear.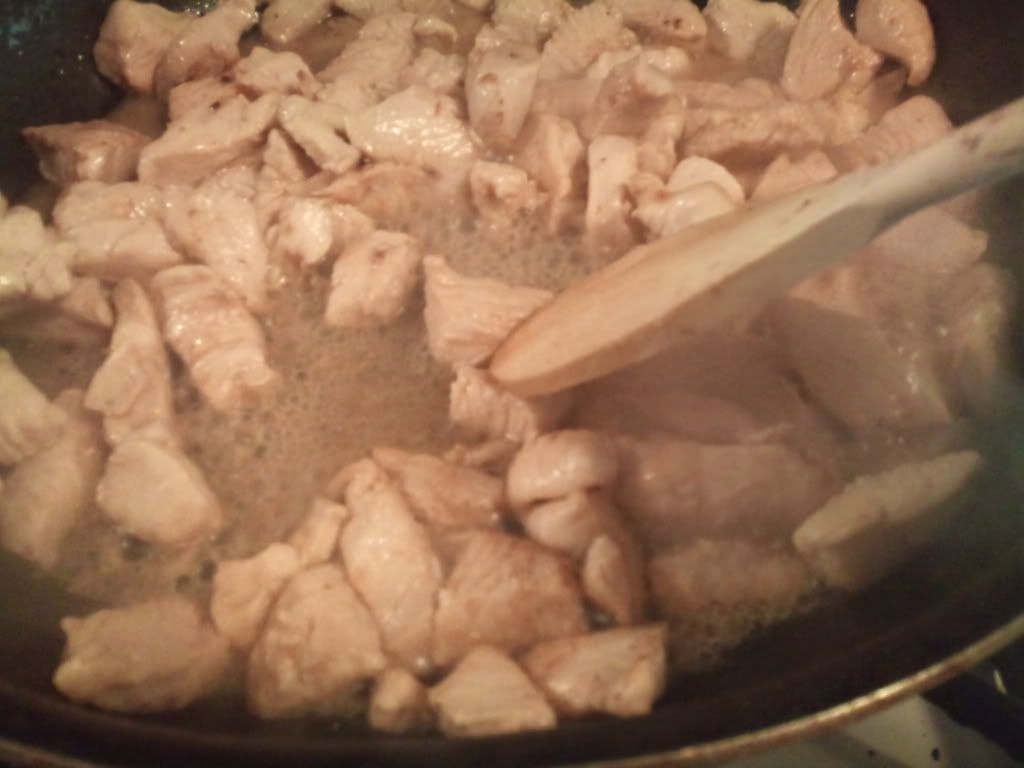 Turn the burner off. Put the cooked chicken on a plate and leave the juices in the skillet.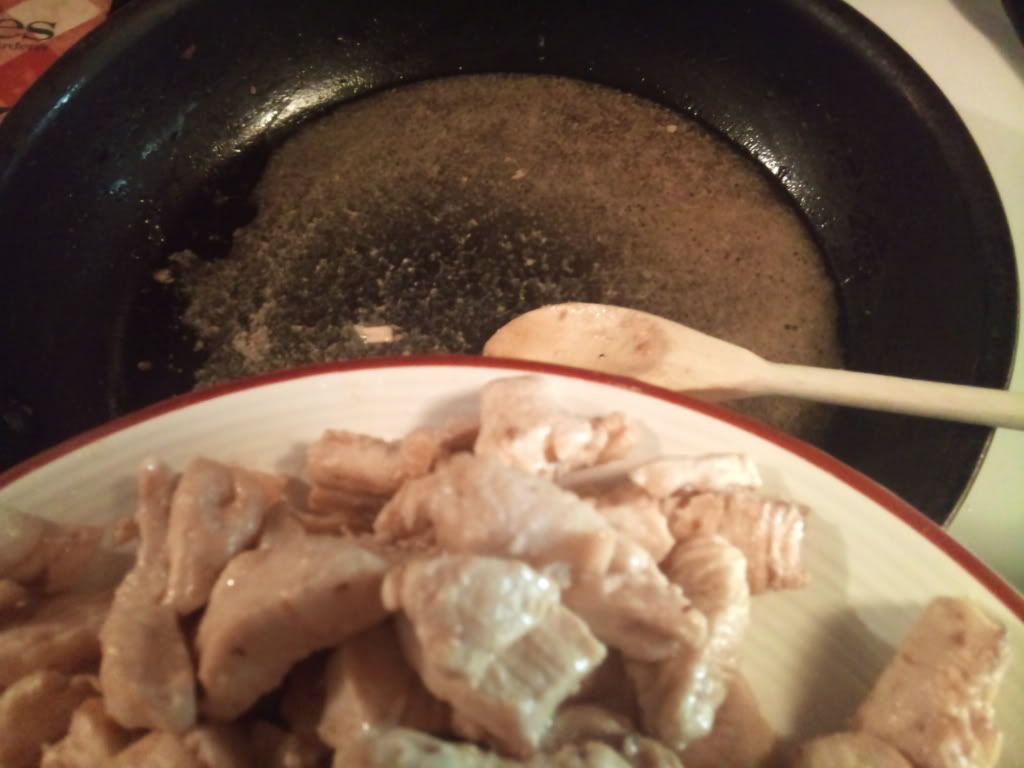 You can heat the vegetables up in the microwave. I put mine in a pan on the stove with a little bit of water and put the lid on and turned the burner on medium-high.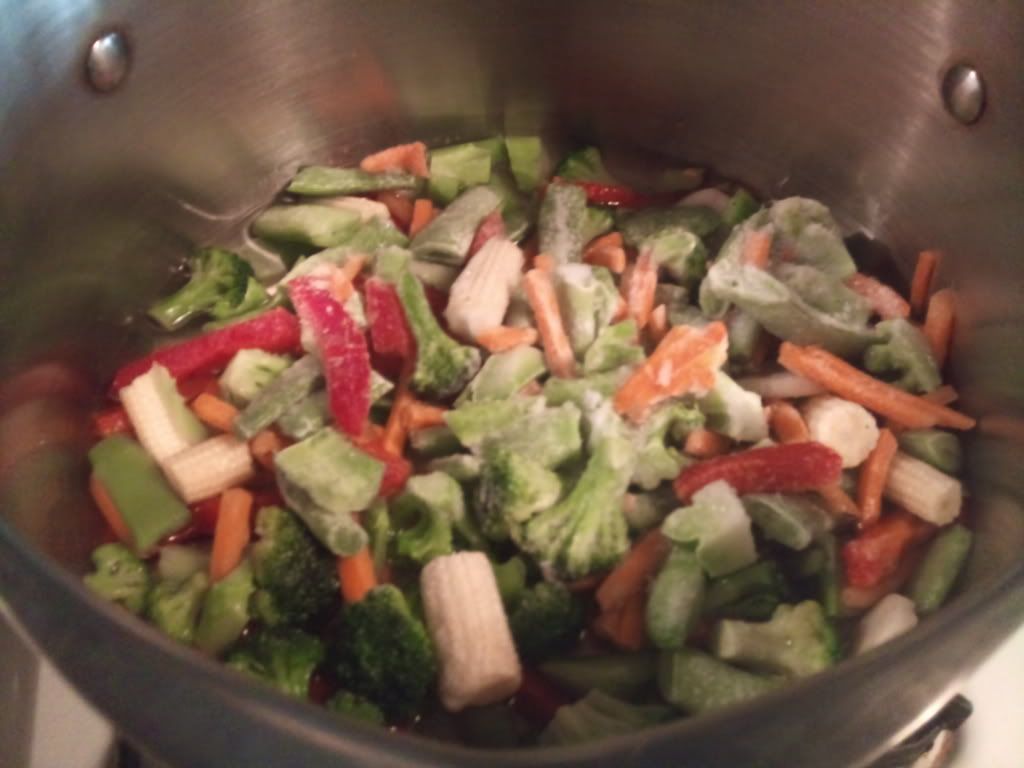 While the vegetables are heating up, open the can of pineapples and drain the juice into a small bowl.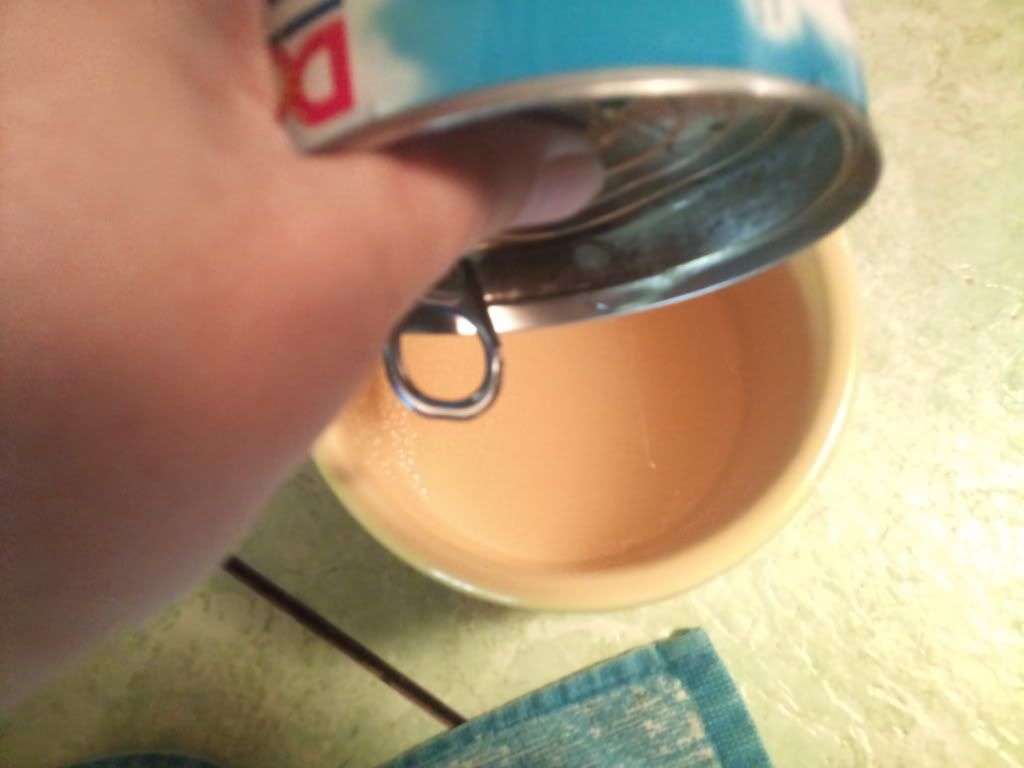 Add the water and stir in the cornstarch until it's dissolved.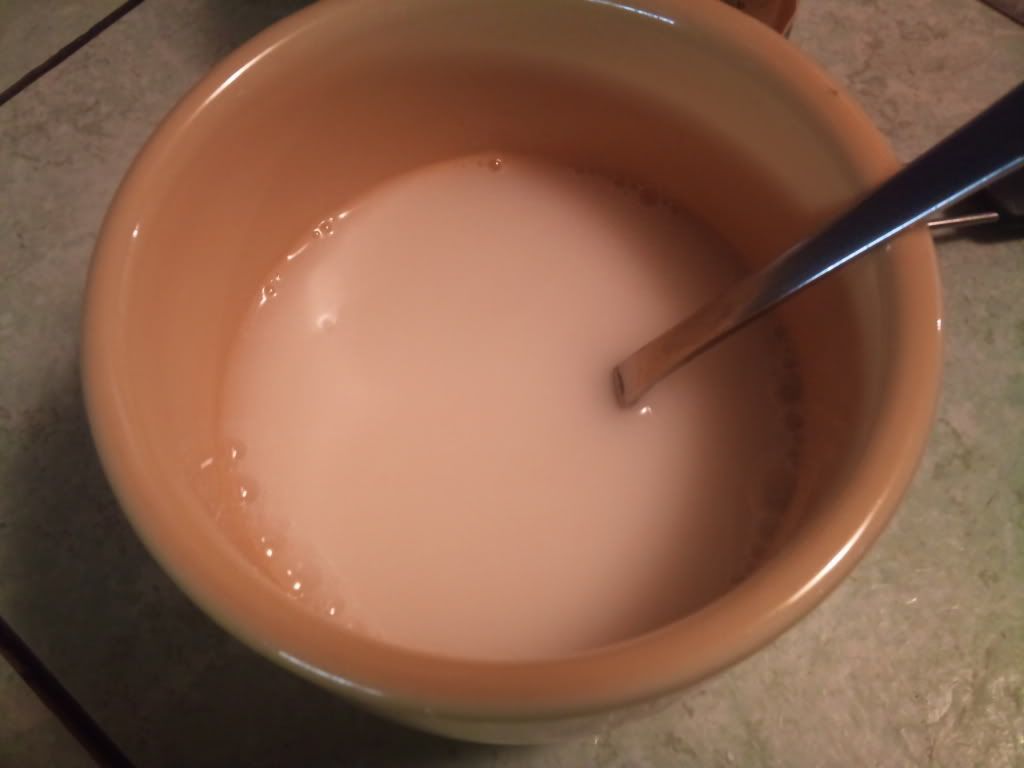 Add the honey and soy sauce to the skillet and turn the burner on medium. When it starts to bubble, add the pineapple juice mixture.
Stir the mixture until it starts to bubble and then turn the burner off. Add the crushed red pepper. This is the same stuff you get at the pizza place. I needed some for a recipe once and asked my brother if he would mind going by the pizza place and grabbing me a few packets! He brought me a bottle from the grocery store. I would have done it if I wasn't in the middle of cooking! If you like spicy, add 1/2 teaspoon. You really don't notice it if you only add 1/4 teaspoon, which is the way I like it.
Drain the water out of the vegetables. Stir the vegetables, chicken and pineapples into the sauce. Since everything is cooked you don't have to turn the burner on, but since I like my food to be piping hot when I serve it (just ask Jeff. He would prefer it to be room temperature, but I just can't!), I turned the burner on medium-low while I stirred the chicken and vegetables into the sauce.
I started my rice about 4:30 this afternoon so it would be done and I wouldn't have to worry about making it while I was cooking (and photographing :). I added a chicken bouillon cube to the water and turned it on to boil. A friend dropped by unexpectedly and I was sitting talking to her when I smelled it boiling. I ran in the kitchen and put a towel and lid on the pan (see my post on
how to cook rice
) and turned the burner off. I checked it before I started cutting up the chicken to make sure I didn't need to make more. It turned out perfect!
Serve the piping hot chicken, vegetables and sauce over cooked rice and enjoy!