Tuesday, August 16, 2011
A while back my husband and I had lunch at his parents house. His mom served us pie for dessert and of course, gave me the recipe which I managed to lose. So, I called her up the other day to get the recipe from her again. Now that I've made the pie and am sharing it with you, I'll never lose the recipe again! Well, unless of course blogger doesn't crash!

The best thing about this pie is it is so easy! The next best thing about this pie is that it tastes so good! The recipe she gave me doesn't include the chocolate chips, but you know me, sometimes I can't leave well enough alone. If you've ever had those cookies that have chocolate chips and coconut in them (I've always called them "Magic Bars"), then you'll love this pie. It tastes alot like a pie version of the cookie.

Another thing I should mention about this pie is it is so easy! I know, I know, I mentioned that already, but seriously, there's very little work to it. That's why I'm rambling on here about it, because if I didn't, this wouldn't be much of a post! This pie makes it's own crust and everything is mixed in the blender and poured in a greased pie pan. Now see, aren't you glad I mentioned that!

Allright, lets make this pie!

The ingredients:


The chocolate chips were thought about later on into the recipe so they didn't make it in the picture.
Put the following in the blender:
2 cups Milk
1/2 cup Bisquick (or the generic version)
1/2 stick Butter
4 Eggs
1 1/4 cup Sugar
1 teaspoon Vanilla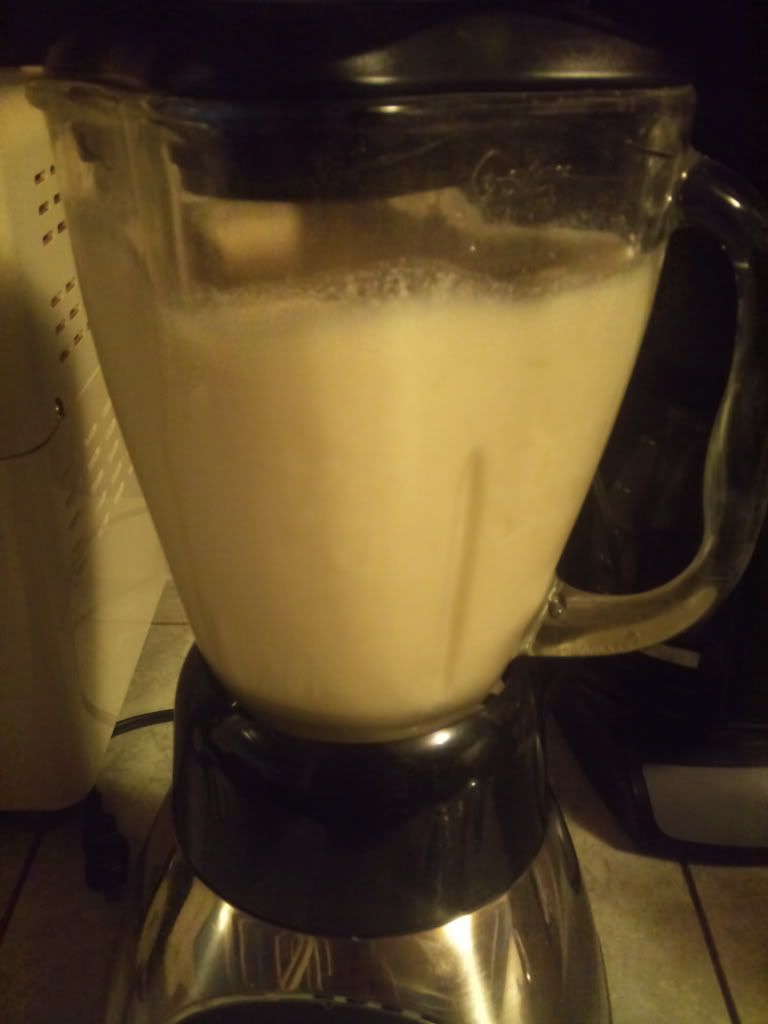 Blend for 3 minutes.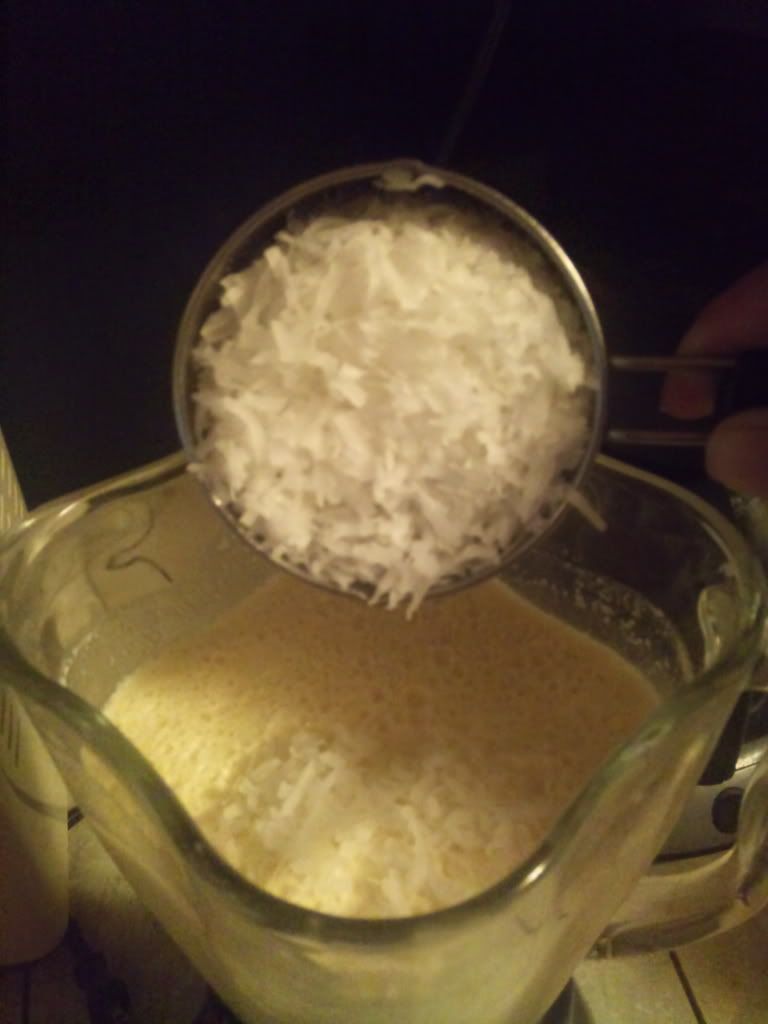 Add 1 cup of coconut.
If you want, add 1 cup of chocolate chips and then flash blend. I have a button on my blender that says "Pulse" so I just pressed it a couple of times.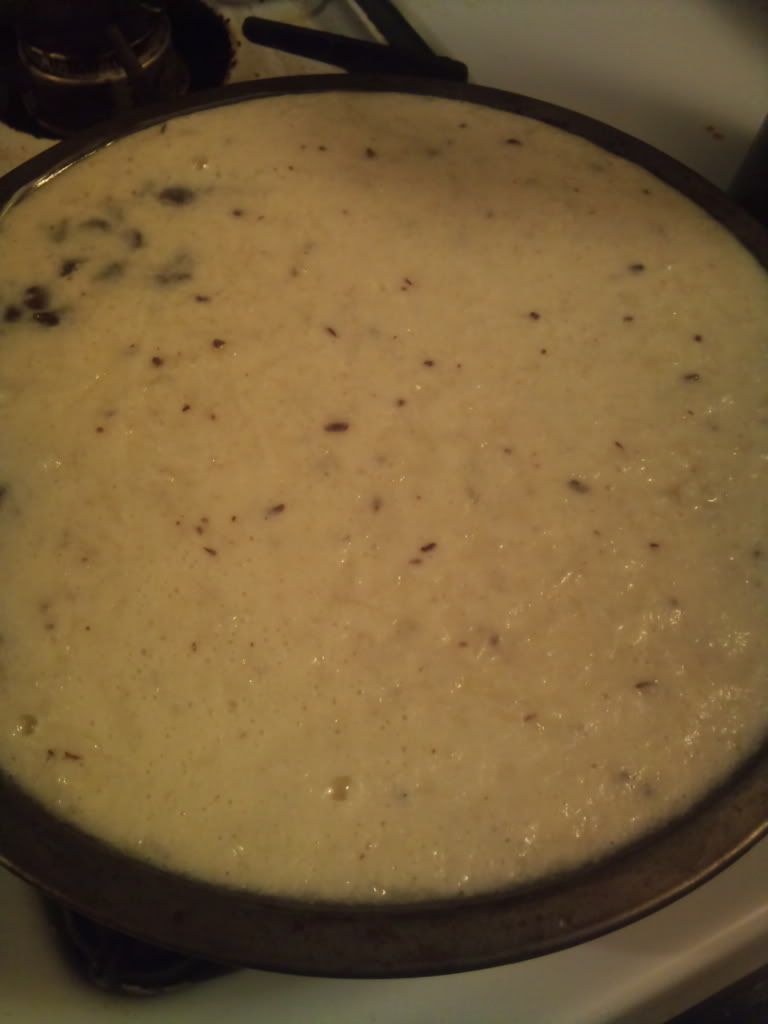 Pour into a greased pie pan. It will fill it all the way to the top. Carefully put it into a 350 degree oven and let it bake for about 45 minutes.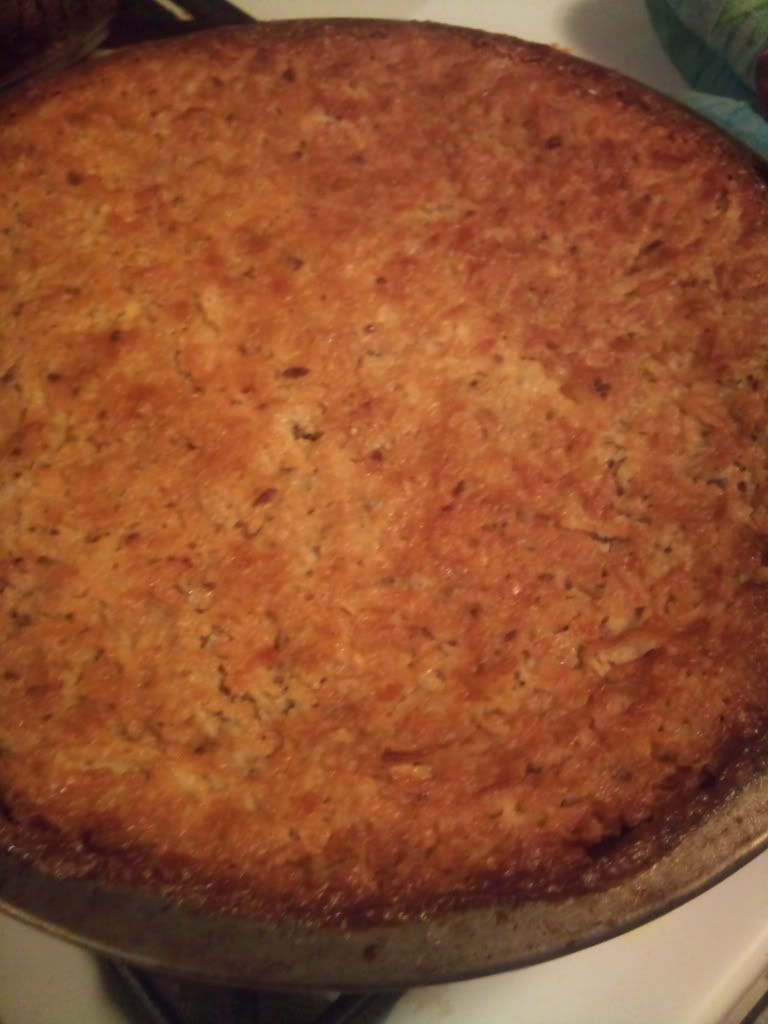 The middle wasn't completely set when I pulled it out of the oven, but it was getting really brown on top so I went ahead and pulled it out. After it cooled for a few minutes, it had completely set.
Cut into pieces and serve warm or cold. It's great either way!