Tuesday, March 22, 2011
Sunday I made a double batch of Turkey A la King and even with having seconds, my husband and I couldn't eat it all. So, I used the leftovers and made Turkey Pot Pie. Since it was going to be super easy to make I thought about making the pie crust from scratch, but instead I made Self Filled Cupcakes by Anny. I just ate another one. They are so good, but on to the Turkey Pot Pie!

You won't believe how easy this was to make. If you make this, just half my recipe for Turkey A la King or do what I did and you'll have a super easy supper for the work it takes to make one. First, I turned my oven on 425 degrees and pulled my leftovers out of the fridge.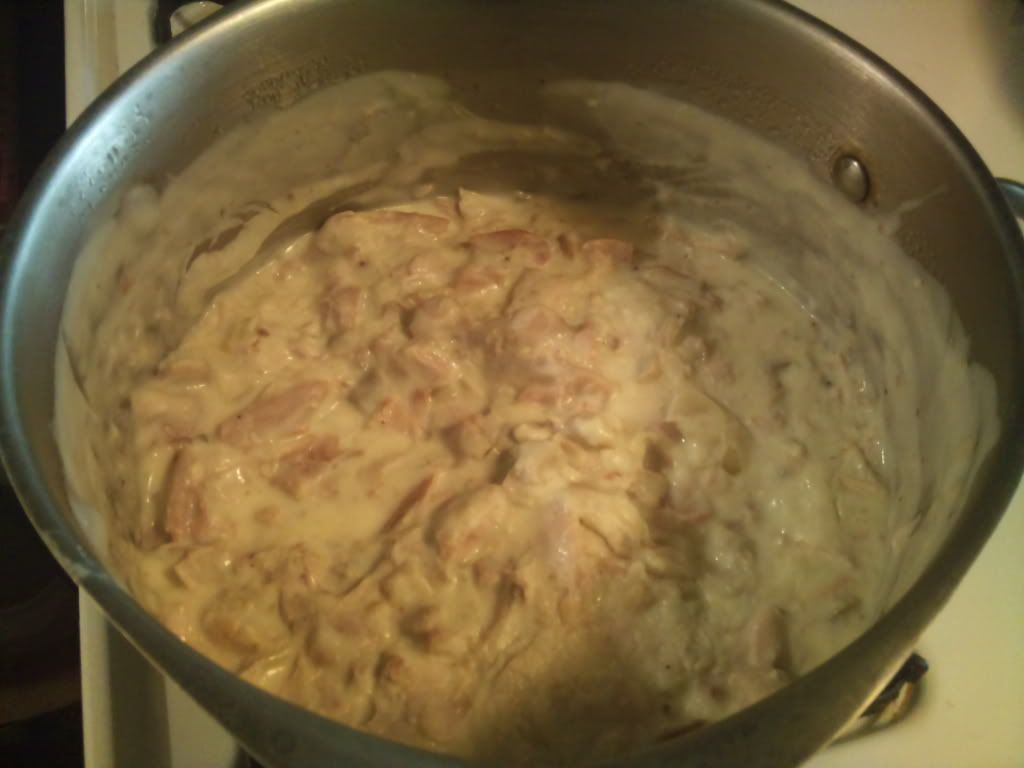 Then I added a can of mixed vegetables and stirred them in. Now, I've been making homemade pot pie for some time and I've tried just about every brand of canned mixed vegetables there is. I do not recommend using a generic brand. The brand I use is Veg-All.
Pie crusts are not my specialty. However, I do plan on trying to get better at making them, but to keep this super easy I bought a package of two frozen deep dish pie crusts. I took them straight out of the freezer and put one of the pie crusts on a baking sheet and poured in the filling.
I set the other pie crust on top and ran my finger between the edge of the crust and the pan and carefully lifted the pan off the pie crust.
I took a knife and made a few slits in the top. One of the sides crumbled a little when I did this, but I just kind of pushed the pieces in the hole were they where.
Then I put it in the oven for 30 minutes.
The hardest part was waiting for it to get done!